BeBird Ear Cleaner with Camera – M9 Pro
About Bebird
Bebird is a technology-based company that integrates R&D, production and sales. We are mainly engaged in ear-cleaning health products. The founder of the team has many years of R&D experience, All the products are sold to European, Korea, USA, Australia and Asia, which is over 100 countries.
BEBIRD M9 Pro: Bring new technology to our life
· Global First PC and Silica Gel Synthetic Ear Scoops: Medical Bio-grade Soft Material Protects the Ear Canal
· Protective Plug: Adjustable to Meet the Depth of Different Ear Canals
· Magnetically Charged Base: Make the charging faster and more convenient.
· 3.5 mm Diameter Ultra-thin endoscope: thinner than 3.9mm diameter, safety to our family.
· Long Battery Life: 350mAh lithium battery, one hour of charging provides enough battery power to last 60 days of regular daily use.
· 1080p HD Camera Technology, free enjoy the microscopic views in our ears.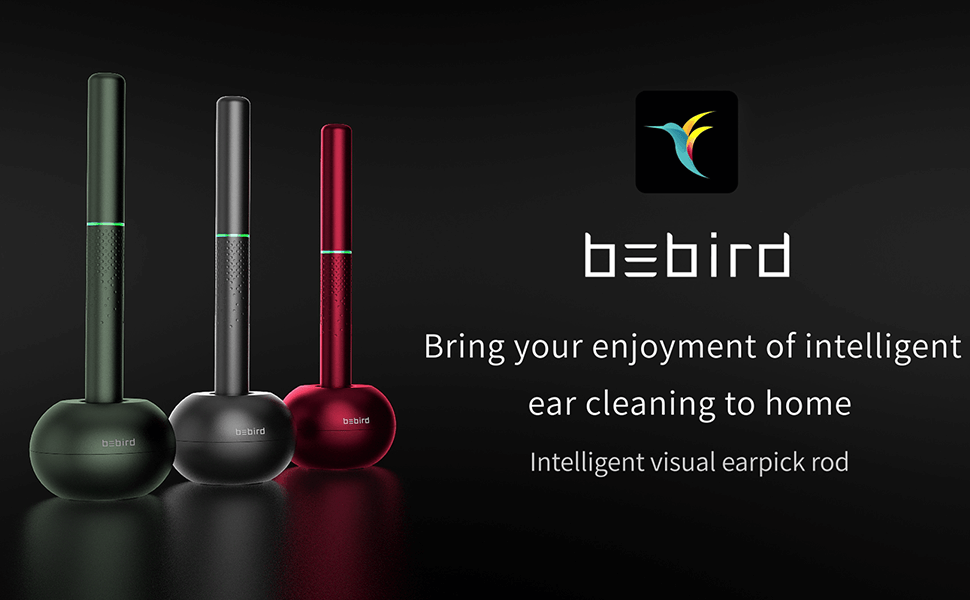 World's Safest Ear Otoscope Cleaner
The Bebird M9 Pro is 3.5mm diameter, much thinner than the diameter of other otoscopes, it is perfect to meet different ear man, woman and baby canal's depth, which will Protect the Ear Canal and Eardrum from being hurt.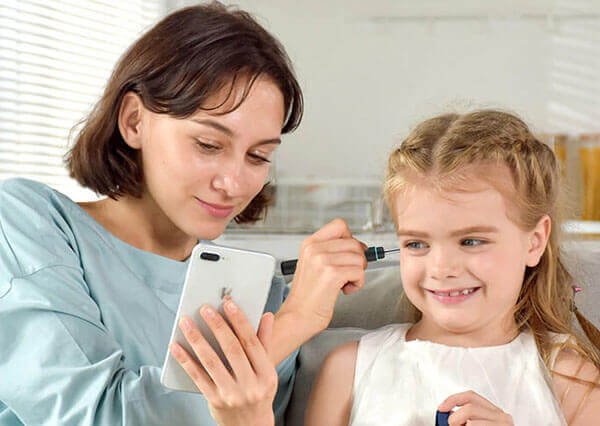 High Definition Camera
Revolutionary 3.0 Megapixels HD Camera Technology, 141*13*13mm Lens with 6 LED Lights, which has Anti-Fog & Anti-Dust Technology, will see more detailed and microscopic views. The Ear Scope can be used as a Potable Digital Microscope. You can use it to Explore your Micro-World with your Electronic Devices!
Constant Temperature-Never is too cold or too hot, closing to the human body's temperature, care your ears.
Quantitative white balance, free enjoy the microscopic views in our ears.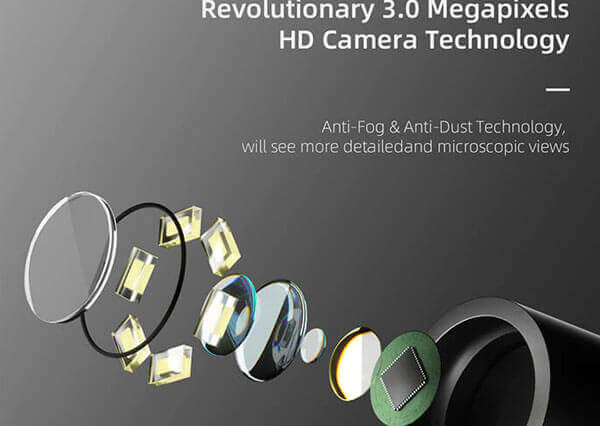 New PC+Silica Material Ear Scoop
M9 Pro: Medical Bio-grade PC+Silica Material Ear Scoop is Soft and the Silicone Protective Plug can be safety to meet different people.
IP67 Waterproof.