Bebird Note5 Pro: The most advanced version of the modern visual ear scoop, offering a more fun and effective solution for your ear wax removal and daily care. Take care of you and your family's health in a better way.
Top Quality Ear Cleaner: 3.2mm ear wax removal tool camera, Leading 1000W pixel HD endoscope , Vientiane gyroscope, LED shadowless light, with the latest wifi chip, provides high quality picture to cell phone in real time, ear cleaning camera and can be used for daily check of ear, nose and mouth health condition.
3-IN-1 Mode: Ear picking mode: IPX7 waterproof, ultra-micro tube diameter,even for the elderly and children, can be used easily, for oiled ears, dry ears. Tweezer Mode: high precision and reliable mechanical arm, can clamp all kinds of foreign objects. Inspection Mode: can observe skin, oral cavity, hair, etc.
Powerful Personalized Software: You can take pictures and video record the whole process during use, you can even finish video recording at home and send the video file to the doctor for quick diagnosis. Bebird Ear Cleaner with Camera,supports left and right ear mode, focal length adjustment, brightness adjustment.
Best Experience For The Whole Family: Ear wax removal tool,Safe and reliable organic silicone ear spoon head , round and skin-friendly, the device is close to the human body temperature when turned on, Gives you an excellent experience. Classic and elegant appearance, suitable for placing in any indoor location.
Bebird Pro Note5 EAR CLEANING, THE LEADER IN EAR PICKING TECHNOLOGY
Note 5 , an amazing product from Bebird Pro is the perfect substitute for all the other methods of ear wax removal. No blind ear picking or complications from chemical can be seen here, Bebird Pro defines a new technology for ear picking, giving you and your family a safe and comfortable ear picking experience that guards your and your family's health.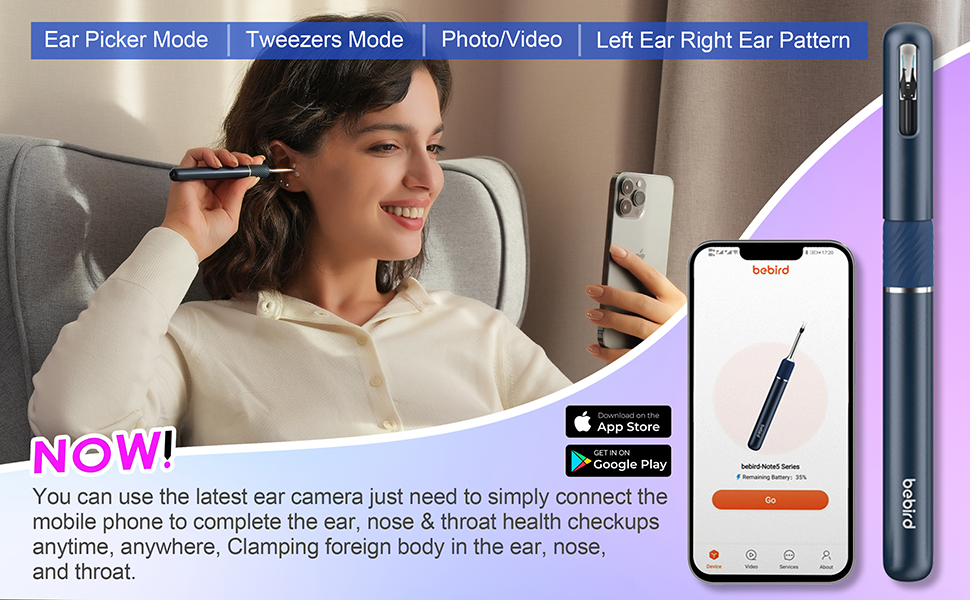 High-tech Innovative Technology, Guarding The Ear Canal Health Of You And Your Family
A smart device, Note 5 flaunts a 10MPX sensor that wirelessly streams a full view of the inside of your ear on your mobile devices.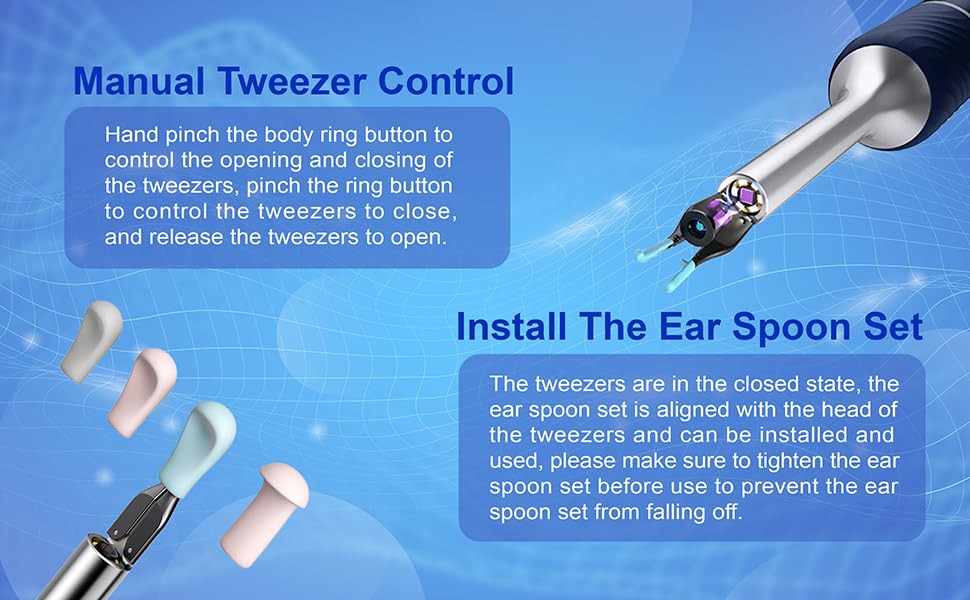 Bebird Pro ear black technology, Note5 camera with ear tweezers, high precision, New ring touch a robotic arm, Easy switch between ear tweezer mode and ear spoon mode, Tap the 360° switch to control the ear tweezers, easy to clip large pieces of deep earwax at any angle, also press and hold the switch to install the silicone ear spoon to enter ear spoon mode. Clip tweezer mode with a smaller tweezer tip for narrow ear canals and stubborn ear wax. ear camera and wax remover can be used for daily checks of ear, nose, and mouth health conditions.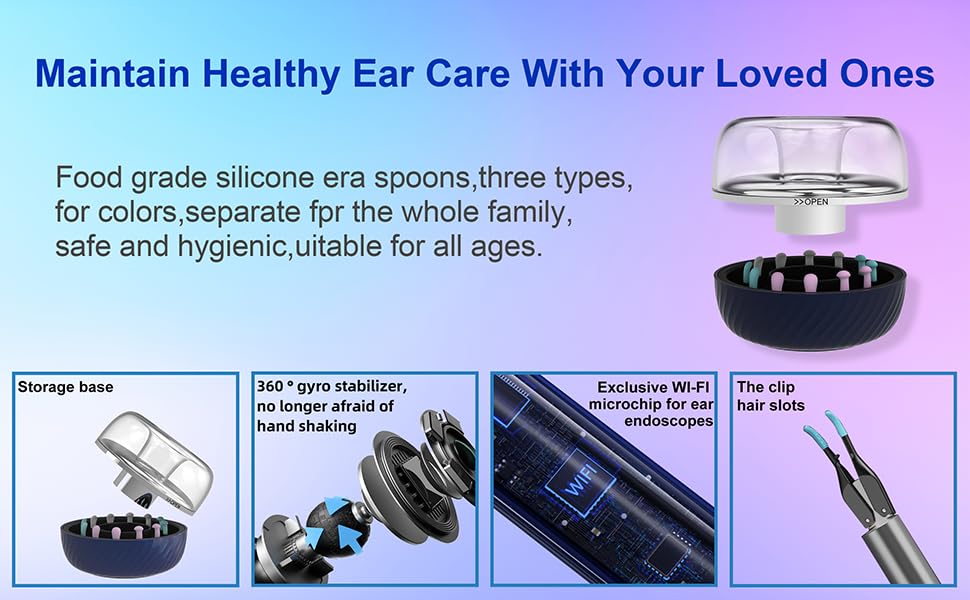 The Ultimate Solution To Ear Canal Health Problems For Users Worldwide
Note 5 professional design, perfect detail grasp, science, and technology escort, Bebird Pro 20 years of professional technology deep plowing the field of ear canal health, we serve 20 million+ global users. You can be free from the stress of requiring medical assistance every time. Get your hands on it now!